Why choose

Amaze Academy?
Amaze Academy standout among other coaching institutions when it comes to civil engineering training center in Kerala. It is particularly known for its exceptional teaching and preparation methodology for various Civil Engineering Competitive exams such as GATE, SSC JE, RRB JE, and Assistant Engineer.
The teaching methodology is designed in such a way that the aspirants are involved in study and practice sessions with exam oriented approach.
Amaze Academy has best pool of faculty, who are from reputed institutes like NIT,CET and TKM. Amaze Academy ensures that each and every session is conducted with utmost care. Each student attending the classes learns the complete syllabus using all possible techniques. The goal of each session is to bring out the best in the student.
The Academy always believes in supporting the students by all means till they achieve their dream job.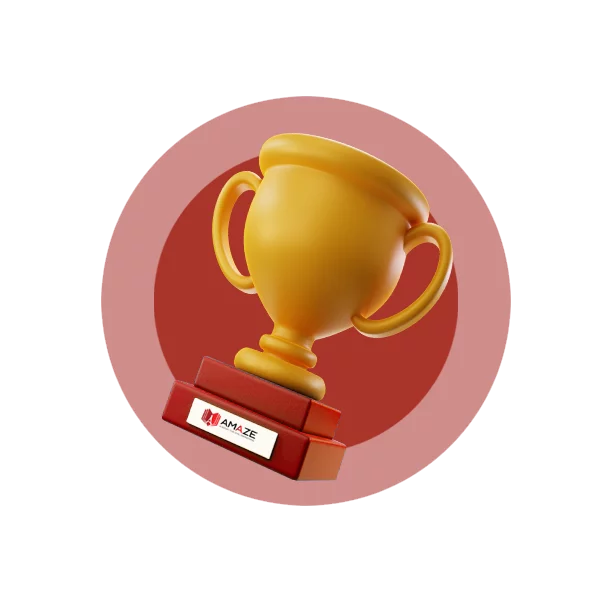 Achievements Of

Amaze Academy?
Amaze Academy  a stands out from other coaching institutions for its excellent teaching and preparation methodology for Kerala PSC Civil Engineering exams. Especially for Assistant Engineer, Overseer (Grade 1, 2 and 3), Assistant Professor and Polytechnic Lecturer.
Amaze Academy is the first institute in India to offer fully animated video lecture series for civil engineering competitive exams. It allows aspirants to imagine what is happening in real life. The teaching methodology is designed in such a way that the aspirants are involved in study and practice sessions with exam oriented approach.
Talk to us about your goal. Schedule now!
To schedule a call with our team of experts and learn how to crack your dream goal in the civil engineering career and better prepare online, please fill out the form below
What our rank holders say ?
Hi my self Akshay Ramesh secured 11th rank in the Kerala PSC LSGD AE exam. Amaze academy was a key factor for my success in the exam. Their YouTube videos and full length mock tests helped me a lot for securing a good rank. I wish they keep up their amazing performance in the coming years as well.
Akshay Ramesh
LSGD AE Rank 11
My name is Rengith, just wanted to thank amaze. Your mock test series was so good and helped me. Just wanted to say this because other coaching institutes has posted me in their posters just because they gave me gift vouchers and free stuffs, which I never used for building concepts. Amaze GATE Coaching in Kerala has helped me the most with the mock test, keep going.
Renjith Kumar
LSGD AE Rank 16
The mock test series by amaze academy was extremely useful for me. The questions were very well framed and explanation was very reliable and accurate.
Sivarag
LSGD AE Rank 20
Amaze mock test series helped me a lot in improving my problem solving skills. For me, time management was biggest hurdle, but by continuously attending the mock test I was able to overcome that hurdle. Now, I am grateful to the entire team of Amaze, because of them I have secured 21st rank in AE LSGD exam.
Arya S Kannan
LSGD AE Rank 21
Amaze academy was helpful in creating a confidence in facing the exam test series really helped me to practice more questions and helps in time management also.
Tom K Isac
LSGD AE Rank 22
Prepared for KWA AE Exam with help of amaze academy classes and mock tests. Classes provided by amaze helped me to learn subjects deeply enough to Crack AE exam. Exam schedule provided amaze helped me to cover all topics properly one month before examination. Mock test and revision tests helped in time management and avoiding silly mistakes
Arshed Ahammed T
KWA RANK 5
Following Amaze's meticulously designed weekly schedules, I found a mentorship that proved valuable in this journey. Amaze's weekend tests allowed me to revise key topics, and their revision timetables kept me on track. My commitment to attending test series and hard work paid off handsomely as he secured the 76th rank in the PCB AE exam and Rank 14 in KWA AE exam with the help of Amaze's exceptional study materials.
Jyotis V Lal
KWA AE-Rank 14, PCB AE-Rank 76
When PSC notifications came out, I decided to concentrate on PSC exams and enrolled in Amaze's AE Full Syllabus course. My approach included watching video lectures, taking notes, and practising multiple-choice questions. I followed Amaze Academy's weekly schedule diligently, and benefited from their mentorship program.
Anand Rajan
KWA RANK 19
Amaze has been an amazing platform throughout my PSC study journey. You were a constant support and motivation. Amaze has helped me in orienting myself with it's conceptual learning techniques and systematic approach to this competitive environment. The clarity and genuinity of amaze makes it unique from 100 other coaching centres. I would love to express my gratitude and good wishes to amaze for its future ventures. Again, Thank you for walking hand in hand with PSC aspirants like me.
Jintamol
KWA RANK 59
For preparing PCB AE exams I have purchased Amaze Chemical and Environmental courses.Although I got included in the main list,I felt the need of a well structured course and support for KWA AE preperation. Luckily Amaze launched their first full syllabus course and for me that was a turning point in my preperations!!! Detailed Classes,Experienced Faculties,Weekly and monthly exams and mentoring helped me to keep in track with my studies. Best part for me was Amaze giving study schedule because I was struggling to manage time, being a Mom of 2 year old. I managed to secure 86th rank in KWA AE exam. Thank You Amaze for making my psc journey worth🙏🏼
Nimisha Sebastian
KWA RANK 86
Frequently Asked Questions
What are the batches offered by Amaze Academy?
Courses We Offer!
1. REGULAR BATCH
Duration 6 months
Additional 94% discount on AE Full Syllabus course: validity-1 year

2. HYBRID BATCH
Duration 1 year
for online course & 6 months (Saturdays) for Institute access
What are the courses offered by Amaze Academy?
We have AE Premium, AE Full Course, LTQ, Sub Engineer Full Course and ITI Full Course.
Where can we find the Amaze Academy Apps?
We have two apps, Amaze Academy and Amaze Academy E-Learing App. Both are available in the Play Store and App Store.